Rice is one of the best types of Egyptian rice
elasem rice paints the future
All companies are different from each other and each has its own standards and has its advantages and also there must be something to fill it.
But thanks to God we are able to make difference and break all the commercial rules as the company is keen to hit rice to adhere to international quality standards and provide consumers rice at prices suitable for all so that the products of capital rackets are characterized by the large number of rice rackets in them where we have additional production lines to hit, fine, polish and separate rice suitable for packaging.
Our goal is to preserve the health of every family and satisfy the customer. Hence, we have a network of wholesalers and a strong sales apparatus for retail, and Al-Asim company's products are keen on international quality standards and suitable for packing in the best ways that suit international quality standards. All over the country and provinces.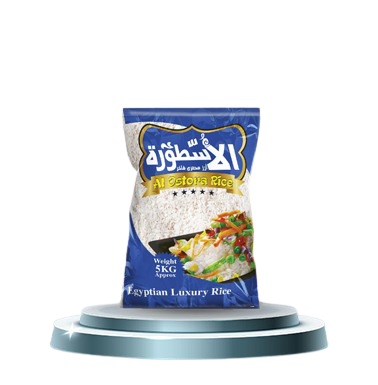 Because you deserve it Browse our featured products
With a fair pricing policy (the best quality with the best service for the least acceptable profit)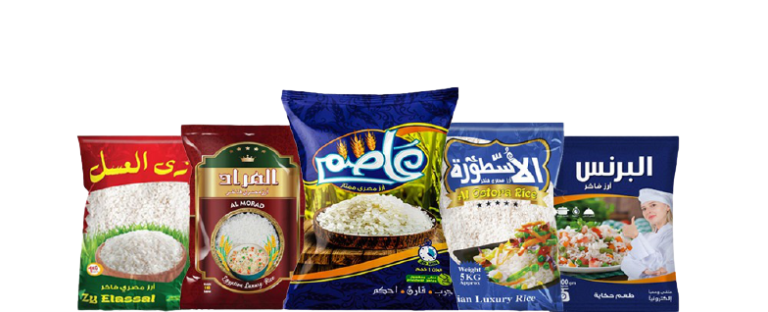 try out * judge * compare
Assem is an Egyptian rice extracted from Kafr El-Sheikh Governorate, which is characterized by the finest types of rice, a wide grain that contains the highest protein content.
In Asem, the selection stage for rice takes the highest degree of care for the grains and ensures its quality and the percentage of protein in it.
Asem Company puts rice under great care in terms of identification, application, sorting, beating, extraction of impurities and breaking.
Here is the stage of maintaining our quality and being one of the best competitors in the market in terms of bleaching, sizing, lubrication and polishing. The important thing is that the lubrication process is with healthy paraffin oil.
Asem's rice is packed in bags that contain a layer from the inside to keep the product away from any climatic conditions, and most importantly, the method of packing is sterilized to maintain the quality of the product.
The stability of the quality and diversity of our products has led to attracting a large customer base, and we were able, thanks to God and our experience, to be present in all hypermarkets in Egypt and soon in the entire Arab world, by God's command.
Asem Rice Company was established "in 1999" and with a view to quality, it became one of the best rice production companies in Egypt.