How to make the Al ostora rice with zucchini and chicken
Al ostora rice produced by Elasem company for milling rice
Al ostora rice is the main and basic dish in most dishes and recipes, and it is possible to prepare the Al ostora rice next to other dishes such as meat, chicken and fish as a single dish, and also it is possible to prepare rice with chicken, meat or sausage as a mixed dish, and it is possible to cook rice with vegetables, there are many types of rice and therefore the benefits of Al ostora rice vary according to the type of rice legend, will be presented and served rice The legend is the production of the capital company to hit the Al ostora rice the taste of Al ostora rice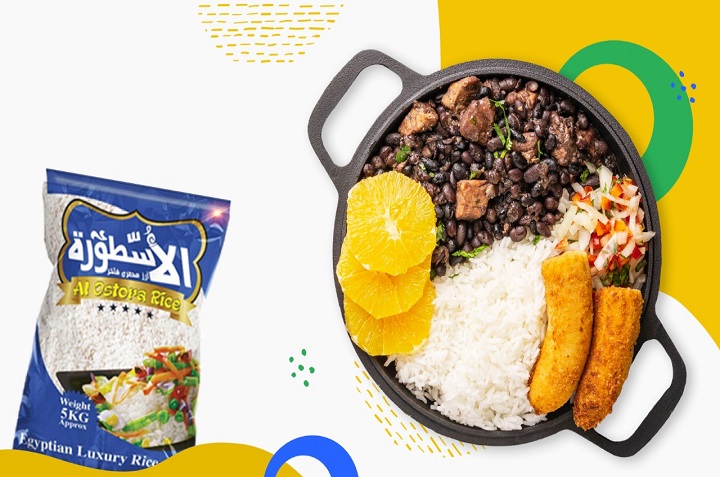 Amounts of zucchini rice
2 cups legendary rice
1 onion, chopped
4 diced zucchini
3 cups "broth" soup
salt
oil
The way to prepare
Put the oil in a bowl on the fire, and add the onions.
Season onions with salt, stir until withered.
Add the legend El ostora rice , and stir well.
Add the soup, and stir again.
Cover, simmer until cooked.
Place in the dish and serve. The tastiest taste
How fried zucchini works
Amounts of the modus operandy of fried zucchini
500 g zucchini
5 tablespoons oil
1 teaspoon salt
1 teaspoon pepper
1 cup breadcrumbs
2 scrambled eggs
4 tablespoons flour
The way to prepare
Cut the zucchini in half lengthwise, wash well and season with salt and pepper.
Place the marinated zucchini slices in the flour, then the eggs and then the breadcrumbs and then fry in hot oil.
Her feet are hot.
Amounts and method of preparing rice with fried zucchini
Amounts of rice with zucchini (Al ostora rice)
1 kilo of Al ostora rice.
4 fresh zucchini.
Half a cup vegetable oil.
1 green bell pepper.
1 red bell pepper.
1 yellow bell pepper.
1 large onion, chopped.
3 cloves garlic, chopped.
1 teaspoon white salt.
1 teaspoon hill.
1 teaspoon paprika.
1 teaspoon powdered cumon.
1 teaspoon powdered cinnamon.
How to prepare zucchini rice (Al ostora rice)
Soak the Al ostora rice in a quantity of water for ten minutes.
Then peel the zucchini, wash it with water and then cut it into medium cubes.
Then we cut the colored peppers into equal cubes with zucchini cubes.
Then peel the onions and cut them into small cubes.
Then chop the garlic cloves.
Then bring a bowl and put a quantity of vegetable oil in it and heat it.
Then put the onions in the oil and stir until it turns yellow and add the chopped garlic.
Then put the colored peppers and stir with the onions and garlic until they are stapled.
Finally add the zucchini cubes and stir well until they are seasoned with the ingredients.
Simmer until the flavors are soaked together.
Apply salt, black pepper, cinnamon, cumin, cardamom and paprika and stir in the ingredients.
Place the chicken cube into the ingredients, add hot water and let the water boil with the ingredients.
When boiling, place the soaked rice and simmer.
Then calm the fire on the rice until cooked.
We do Al ostora rice rooms for zucchini. The tastiest taste