Making Al Prince rice with milk
Al Prince rice with milk, produced by elasem company for milling rice
Rice with milk is one of the most delicious desserts that children can eat, and although you are not very good at serving it
Ingredients for making Al Prince rice with milk
Soak the Al Prince rice in water for two hours.

Then, filter the rice from the water and do not wash it.

In a pot, boil the milk.

Then put the Al Prince rice in the milk, stirring well, without starting the fire.

The pot was then covered.

Stir the Al Prince rice every half an hour and cover it again for two hours or until the rice becomes soft,

And two tablespoons of cream can be added as desired.

Then add sugar to taste and vanilla, stir well and leave it to boil only once.

As soon as you notice that the Al Prince rice has become firm,

You can add starch until it becomes creamy and tastes great – remove the pot from the heat,

Put the rice in milk in small bowls and let it cool before putting it in the fridge

It can be eaten warm.

The rice can also be decorated with milk, as desired, with raisins, coconut and nuts.

You can also put different sauces such as caramel sauce, chocolate sauce or strawberry,

And honey can be added, according to the desire of each member of your family.
Ingredients of the rice method with milk and cinnamon (Al Prince rice)
Rice with milk is the most popular and best for adults and children, so we always buy it from stores.. It is eaten hot or cold deliciously. And it will offer you the Al Prince rice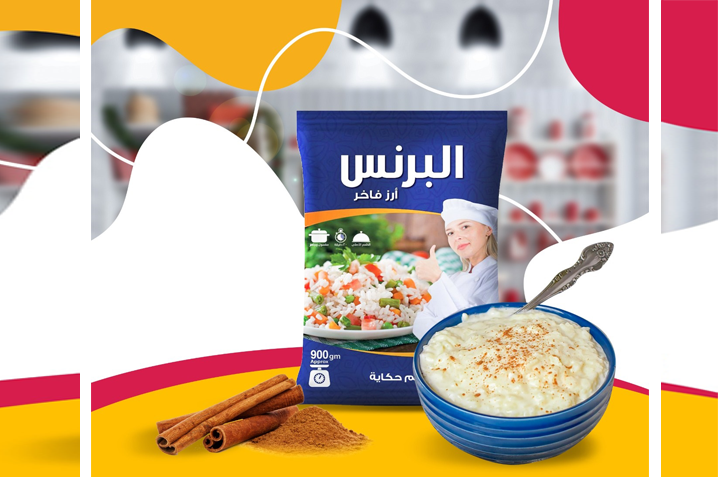 1 cup (200 g) unwashed Al Prince rice
4 cups (1000 ml) whole milk
(250 ml) liquid whipping cream ½ cup
(100 g) sugar
1 tablespoon (15 ml)
liquid vanilla, ground cinnamon and sticks
How to prepare rice with coffee and cinnamon (Al Prince rice)
In a large bowl, put 2 cups of milk.
Then add the Al Prince rice, and set it aside for 30 minutes.
On a medium heat, add the milk mixture and the Al Prince rice.
Then add the rest of the milk and sugar to it.
And stir constantly until the milk boils.
Remove the rice from the heat, then cover the pot.
Leave it aside for an hour.
Put the Al Prince rice ​with milk on the fire again,
Then add cream and vanilla.
And stir constantly for 20-30 minutes,
until the mixture thickens. Pour the milk rice into serving dishes.
Then put it in the fridge for at least 3 hours before serving.
Garnish the dishes with ground cinnamon, sticks and some crushed nuts.
Then her feet
Explanation of making Al Prince rice
The method of making rice with milk is one of the recipes for oriental sweets, which most shops are famous for. Rice with milk can be served for breakfast or even between meals, and it will impress your children, and your entire family, and you can put nuts and cherries on it, and serve it to your guests.
Making rice with milk (Prince rice)
2 cups of Prince rice
And 2 liters of milk
Also 2 cups of sugar
Also 4 tablespoons of Chantilly cream
4 tablespoons of milk powder
And 4 tablespoons of baladi cream
How to prepare rice with milk
We put rice on the fire with a medium amount of water, and let it boil over the fire and it should not be unwashed so that the starch in the rice is used.
Then we start preparing the milk.
Then we add it to the Al Prince rice ​on the fire with the addition of the cream until it gives a weight to the texture and becomes its texture and becomes creamy, and let it boil with sweeter from time to time until its texture thickens to take advantage of the starch present in the prince.
You can add two tablespoons of starch dissolved in a cup of water and add it to the mixture with constant stirring, until the texture becomes thicker.
Then decorate it with our nuts or according to the broth